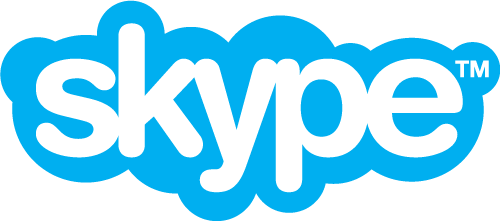 What is Skype?
Skype, is a Free Video Call program that will allow us to talk about your golf swing and game.
With Skype, we can discuss specific issues and options. We can also review your golf swing video, then I can direct you to which lesson videos will help you the most. This also gives you an opportunity to ask questions. If you'd like, I can also "Record" our Skype session and send you a link to download, so you can have it for future reference.
How to Skype – 4 Easy Steps
Many of my students are worried they don't know enough to set up and use Skype. Well, I'm here to help you get by that thought. If you've got a computer, tablet, smart phone (iPad, iPhone, Samsung, Android etc.), then we can Skype.
Skype is FREE. All you need is internet. Skype calls are FREE using internet. Don't be confused because Skype also offers a paid global phone service. What we do is free if you already have WiFi in your home**. Best to be in a FREE quality WiFi environment with no worries.
1. Download Skype to your device/computer. If you download to your computer, Skype is smart enough to pick the right download for you. If you are on a mobile device, go to the app store or Google Play etc. to download Skype for free.
2. Open the program and create a Skype Account. Easy few steps.
3. Then Sign in using the Skype Name & Password you just created.
4. Once in Skype, go to "Contacts" and click "Add a Contact" or it may be a (+) sign (to add a contact on small devices). You'll get a "search" box and type in DUPLESSISGOLF. Send me a Request. Once I accept, from then on we can talk and view video with one click. If you're not sure, or have questions, just contact me.